Menus
Tell your food's story.
Create, manage and promote your menus from one location while delivering the modern, digital experience customers expect.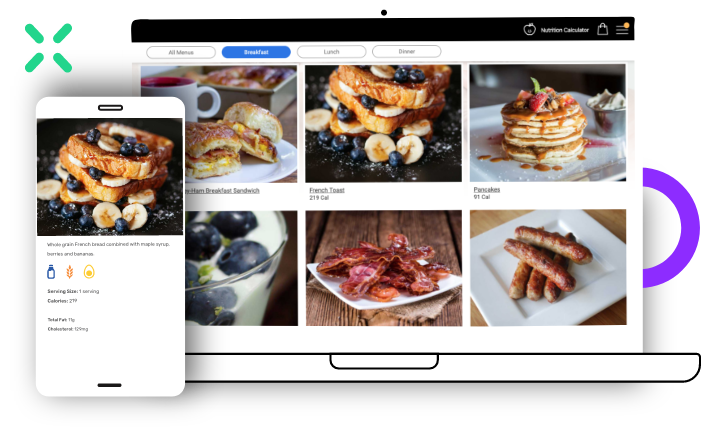 Grab guests' attention with eye-catching menus and appetizing, high-resolution images of your food. The engagement modern foodservice needs.
Features
Menus that dig into data.
Manage
Maintain Menu & Nutrition Data
Build Menus with Ease
Schedule & Cycle Menus
Set Locations, Roles & Permissions
Scale with Enterprise Tools
Inform
Provide Easy Menu Access
Display Beautiful Menu Layouts
Entice by Menu Item
Generate Nutrition Labels
Design Printable Menus
Engage
Personalize Menu Views
MyPlate & Macros Nutrition Calculators
Ask for Food Ratings
Connect to Your Customers
Translate in 40+ Languages
We do a lot of scratch cooking with locally grown produce. Nutrislice helps people see our food for what it is — high quality and delicious!
Director, Nutrition Services
Greeley School District, Colorado
What differentiates Nutrislice from every other digital signage vendor is their ability to automate menu content. It's truly the only system I trust to publish our menus.
Pinellas County Schools, FL
See what you can do with Nutrislice.